Summary:In our daily life, we come into contact with a lot of products coated by vacuum coating machines. Fo...
In our daily life, we come into contact with a lot of products coated by
vacuum coating machines
. For example, we now have a mobile phone, mobile phone case, mobile phone screen, mobile phone camera, etc., all of which are coated with a layer of the optical vacuum coating machine. Sexual or color film. The packaging of our women's daily skin care products, as well as the sparkling gold and silver threads on our clothes, have been coated with a layer of the film by a vacuum coating machine. The application field of vacuum coating machines is very wide. The following is a detailed list of some vacuum coating machine application fields and use environments. I hope it can help you:
1. Application in hard coating: cutting tools, molds, wear-resistant and corrosion-resistant parts, etc.
2. Application in protective coatings: blades of aircraft engines, automobile steel plates, heat sinks, etc.
3. Application in the field of the optical film: anti-reflection film, high-reflection film, cut-off filter, anti-counterfeiting film, etc.
4. Application in architectural glass: sunlight control film, low-emissivity glass, anti-fog, anti-dew and self-cleaning glass, etc.
5. Applications in the field of solar energy utilization: solar collector tubes, solar cells, etc.
6. Applications in integrated circuit manufacturing: thin film resistors, thin film capacitors, thin film temperature sensors, etc.
7. Application in the field of information display: LCD screen, plasma screen, etc.
8. Application in the field of information storage: magnetic information storage, magneto-optical information storage, etc.
9. Application in decorative accessories: coating of the mobile phone case, watch case, spectacle frame, hardware, small accessories, etc.
10. Application in the field of electronic products: LCD monitor, LCD TV, MP4, car display, mobile phone display, digital camera and applause computer, etc.
The vacuum coating machine also has requirements for the environment in the application process in various industries. Its requirements for the environment mainly follow the following points:
1. It is very important to clean the surface of the substrate (substrate) in the vacuum coating process. Cleaning before plating is required to achieve the purpose of degreasing, decontamination, and dehydration of the workpiece; the oxide film generated on the surface of the part in humid air; Gas absorbed and adsorbed on the surface of the part;
2. The cleaned surface that has been cleaned cannot be stored in the atmospheric environment. It must be stored in a closed container or a cleaning cabinet, which can reduce the contamination of dust. It is best to store glass substrates in freshly oxidized aluminum containers, so store them in a vacuum drying oven;
3. To remove the dust in the coating room, it is necessary to set up a work room with high cleanliness. High cleanliness in the clean room is the basic requirement of the coating process for the environment. In addition to careful cleaning of the substrate and various components in the vacuum chamber before plating, baking and degassing are also required.
Rotary Vane Vacuum Pump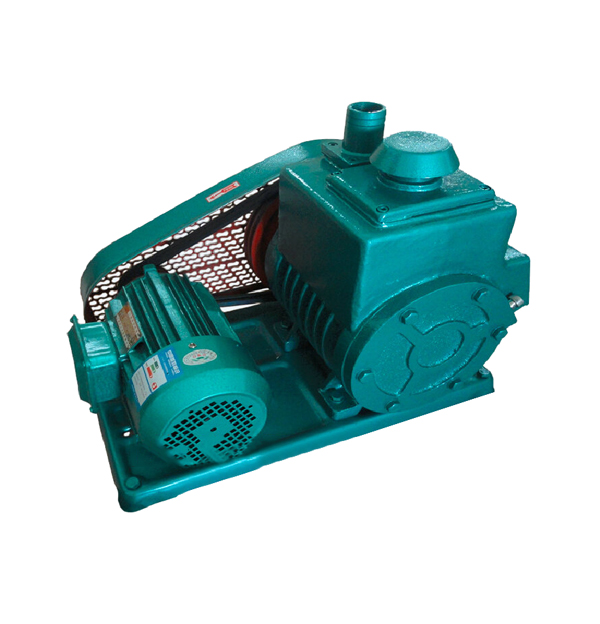 • It can directly pump from the atmosphere;
• It can be used as low vacuum pump, also can be used as forestage pump while combining with other high vacuum pump.
• The series is widely used in the metallurgy, chemical industry and light industry, medicine, electron and semi-conductive industry;
• The pump can't be used to pump the gas with high oxygen, poisonous, explosive, or the gas will active with pump oil or have corrosive to the black metal. It also can be used as compressor or transmission pump.
• Widely used in vacuum coating machine
Danko Vacuum Technology is professional China Rotary vane vacuum pumps manufacturers and custom Rotary vane vacuum pumps company ,including but not limited to Sputtering Systems, Optical Coating Units, Batch Metallizers, Physical Vapor Deposition (PVD) Systems, Hard and Wear Resistant Vacuum Coating Deposition Equipment, Glass, PE, PC Substrate Coaters, Roll-to-Roll Machines for coating flexible substrates. our Rotary vane vacuum pump are used for a wide range of applications described below (but not limited to) Automotive, Decorative, Hard coatings, Tool & Metal Cutting coatings, and thin film Coating applications for industrial and Laboratories including Universities.Danko Vacuum Technology Company Ltd is committed to expand our market boundaries by providing high-quality, high-performance Rotary vane vacuum pump.