Summary:Multi-arc ion vacuum coating machine is widely used in super hard coating of tools and molds, decora...
Multi-arc ion vacuum coating machine is widely used in super hard coating of tools and molds, decorative coating of golf equipment, clocks, sanitary ware, lamps, spectacle frames, hardware products, ceramics and glass, etc. High, accounting for a large proportion, favored by the majority of consumers.
The multi-arc ion vacuum coating machine adopts the technology of cathodic arc evaporation ion plating. various properties. , The technology has the characteristics of fast deposition rate, high energy, and high metal ionization rate; the cathode arc can be combined according to different requirements to adapt to various processes; the equipment has simple operation, fast pumping speed, mobile workpiece rack layout, It has the characteristics of large output, good repeatability and high efficiency; the film layer has the advantages of good salt spray resistance, good gloss, strong adhesion and rich colors.
The equipment is widely used in stainless steel, various water-plated hardware, ceramics, glass crystal, plastic electroplating parts and other material products; it can prepare TiN/TiCN/TiC/TiO2/TiAlN/CrN/ZrN/CrC and other metal compound films, which can be plated Titanium, rose gold, zirconium gold, brown, gun black, blue, bright chrome, colorful, purple, green and other colors.
Multi-arc ion vacuum coater with low operating cost and fastest production cycle ensures the highest industry standard and most competitive cost, low material and energy consumption, tailor-made design service according to customer's production needs, fast and flexible Production cycles and a flexible, versatile production system capable of operating at the fastest cycle times on the market, complete with automatic control systems that eliminate human error, all operating phases are managed by a PC with automatic archiving and backup capabilities, which The PC provides real-time reports, system and cycle status data, informing and guiding operators throughout the process.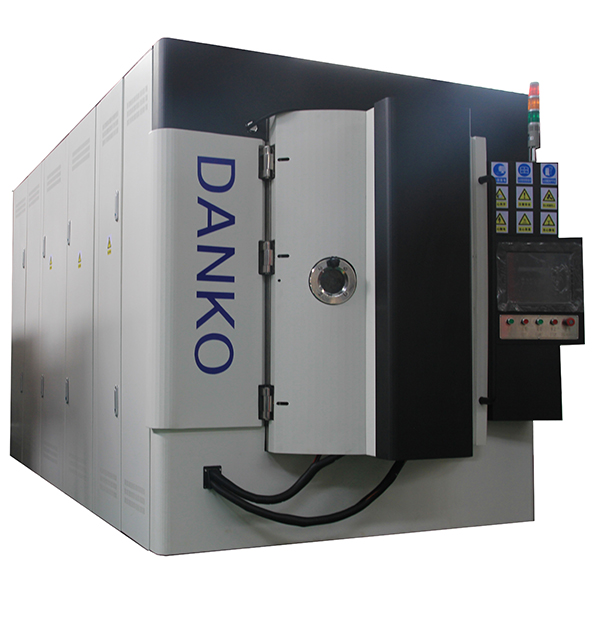 Founded in 2007 as previous name Huahong Vacuum Technology,is professional
China Vacuum accessoriess Suppliers
and
Vacuum accessoriess manufacturers
,including but not limited to Sputtering Systems, Optical Coating Units, Batch Metallizers, Physical Vapor Deposition (PVD) Systems, Hard and Wear Resistant Vacuum Coating Deposition Equipment, Glass, PE, PC Substrate Coaters, Roll-to-Roll Machines for coating flexible substrates. The machines are used for a wide range of applications described below (but not limited to) Automotive, Decorative, Hard coatings, Tool & Metal Cutting coatings, and thin film Coating applications for industrial and Laboratories including Universities.Danko Vacuum Technology Company Ltd is committed to expand our market boundaries by providing high-quality, high-performance and wholesale Vacuum accessories prices. Our Company is highly focus on after-sales service in Domestic and International markets, providing accurate part processing plans and professional solutions to meet customers need.