Summary:1. ProtectionFrom the main point of view, 90% of the cars are made of steel. If you don't paint the ...
1. Protection
From the main point of view, 90% of the cars are made of steel. If you don't paint the cars, you can imagine. The life of the car is greatly reduced, so it is necessary to paint the car. The coating film can protect the car from corrosion. With the introduction of new materials, the protective effect of the coating film is increasing, such as: high scratch resistance, elasticity, pollution resistance and so on.
2. Aesthetic effect
From the beautiful appearance of the lacquer film, the gorgeous softness, the colorful and diverse atmosphere to catch up with the trend. From a single color from the 1950s to the present. Car paint also has a different perspective from plain paint-metallic paint-pearl paint, thereby enhancing the beauty of the car and giving people a sense of beauty.
3. Value function
With the birth of automobiles, human beings continue to demand values ​​for automobile colors, and there have been great improvements in coating technology, including different paint varieties.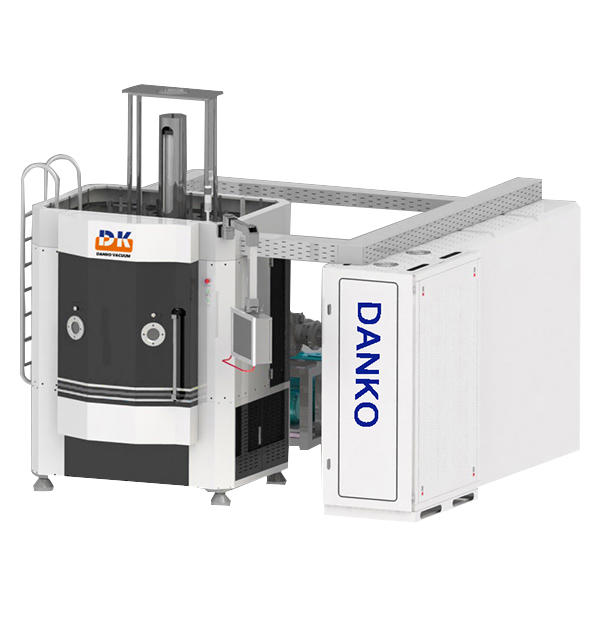 Founded in 2007 as previous name Huahong Vacuum Technology,is professional 
China Automotive coating machines Suppliers
 and 
Automotive coating machines manufacturers
 ,including but not limited to Sputtering Systems, Optical Coating Units, Batch Metallizers, Physical Vapor Deposition (PVD) Systems, Hard and Wear Resistant Vacuum Coating Deposition Equipment, Glass, PE, PC Substrate Coaters, Roll-to-Roll Machines for coating flexible substrates. The machines are used for a wide range of applications described below (but not limited to) Automotive, Decorative, Hard coatings, Tool & Metal Cutting coatings, and thin film Coating applications for industrial and Laboratories including Universities.Danko Vacuum Technology Company Ltd is committed to expand our market boundaries by providing high-quality, high-performance and wholesale Automotive coating machine prices. Our Company is highly focus on after-sales service in Domestic and International markets, providing accurate part processing plans and professional solutions to meet customers need.