Summary:Decorative vacuum coating machines are used to apply a thin film of a material onto a substrate in o...
Decorative vacuum coating machines
are used to apply a thin film of a material onto a substrate in order to change its appearance or to add functional properties. This process is done in a vacuum chamber to prevent contamination of the film during the coating process. These machines can be used to coat a wide range of materials such as metals, plastics, glass, and ceramics with various coatings such as metals, oxides, and other compounds. The decorative coatings can be used for a variety of applications such as automotive parts, watches, jewelry, and other consumer goods.
Thermal Evaporation Vacuum Coating Machine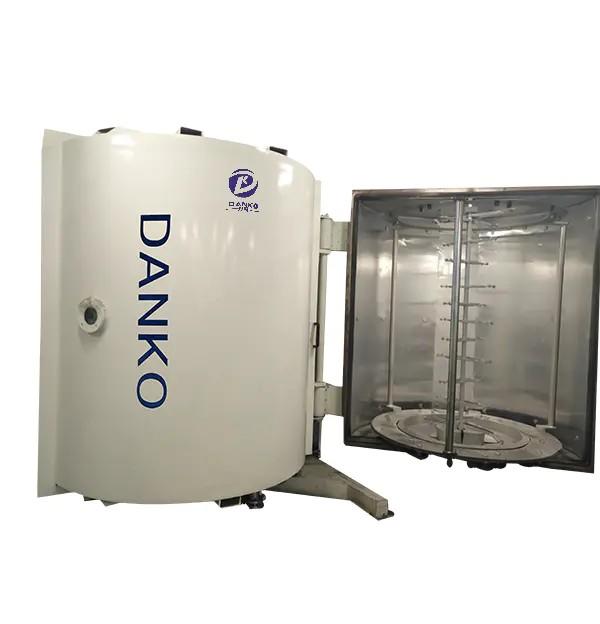 System Summary
DankoVAC Evaporation Vacuum Plating Machinery is easy to operate with high performance, equipped with thermal evaporation system, to melt and vaporize the metal wire (like aluminum wire, brass wire) to deposit on the substrates, to get the metallic effect of decoration and beautified.
• Structure Type: Vertical structure with single or double doors or Horizontal structure with single door.
• Substrate Material: ABS, PS, PC, PP, PVC, Nylon, TPU (Plastic materials), acrylic glass.
• Coating Film: Aluminum, Chrome, Copper.
• Color: Silver, Gold, Semi-transparency, Red, Blue, Green, Grey, Black, Multicolor, purple and so on.
• Equipment with: UV line / manual spraying / soaking method.
• Consumables in production: Aluminum / Chromium / Brass Wires, Painting oil and color
APPLICATION:
• Disposable tableware, such as fork and spoon.
• Plastic Artworks, such as Christmas ball, plastic pearls.
• Clothing Accessories, such as buttons, zippers.
• Shoe Materials, such as heels, shoes flowers.
• Fittings, such as fan button, toys, phone shell, cosmetic bottles and caps.
• Glass jewelry, glass diamond, rhinestone.
• Car logo, Exterior & Interior Trim parts, car wheels.
• Other plastic products.